When you're interested in buying a Wine Country, CA property, knowing the latest trends in the real estate market can prove incredibly helpful. By keeping an eye on the trends, you can do a better overall job of determining whether the luxury homes for sale in Wine Country will fit your needs.


At Peter Colbert Real Estate, we have observed several trends in the Wine Country real estate market. Here are a few features to keep in mind.
Wine Country real estate market trends
More properties are available on the market
Inventory throughout Wine Country
has increased
since January 2021, which means more available homes for interested buyers to choose from as they explore houses for sale in Wine Country.
If you're looking to move into Wine Country, this greater availability means you'll be more likely to find the ideal property for your family's needs. You can take a virtual tour through these properties or connect with Peter Colbert at the Wine Country Colbert Group to learn more about the properties in the area that are most likely to suit your specific needs.


This availability, however, doesn't necessarily mean that you'll easily walk into your ideal property. The buying market in Wine Country remains robust as people make the shift to a new lifestyle due to the ready availability of remote work and the desire to have more space to spread out and enjoy. Wine Country is a highly desirable area, both for those looking to live here full-time and those who may be interested in a second or third home.

Median sales price can depend on the specific area where you're considering purchasing property
When looking for a home for sale in Wine Country, the ideal property for your needs may primarily depend on the lifestyle you're looking for. Sonoma home prices tend to hover at more modest levels, while Napa, St. Helena, and Calistoga may see considerably higher-value luxury properties.


Consider the lifestyle you want to live and the type of property you need. Are you looking for extravagance and extreme luxury? From Sonoma and Napa to Calistoga, you'll find plenty of property options for you to explore.


Talk to a real estate specialist like Peter Colbert to learn more about how your lifestyle expectations may compare to the properties available in each stunning area.

Wine Country remains known for its luxury properties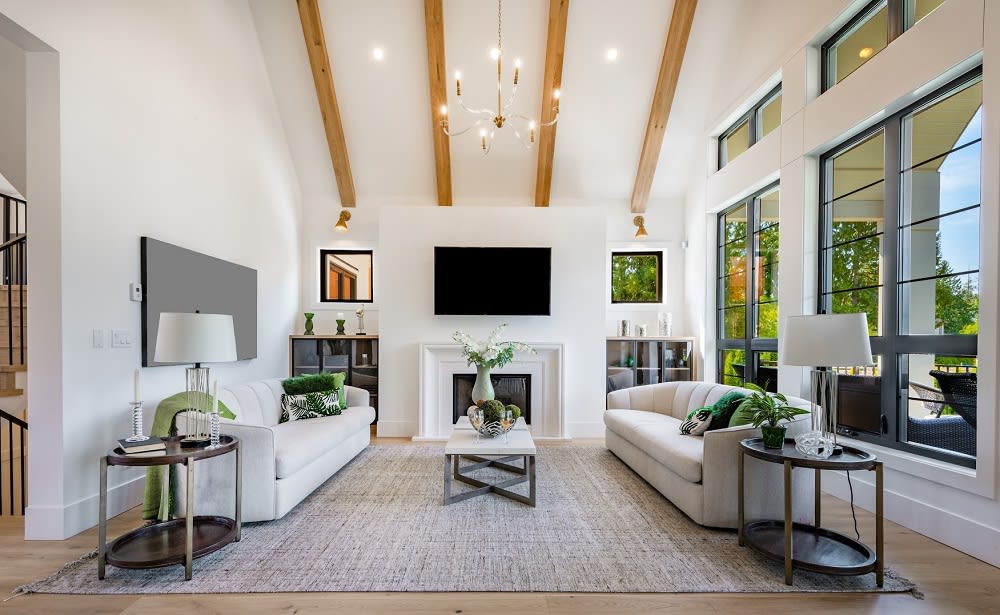 If you're looking for a luxurious estate where you can enjoy your own piece of utopia, sipping locally-produced wine on your front porch and enjoying stunning, sweeping views, Wine Country is a great place to be.
Wine Country offers a variety of different homes and styles, including everything from quaint, rustic cottages to modern estates on rolling hills. You can find California Craftsman homes, Colonial-style houses, sprawling ranches, and even Victorian properties that will make you feel as though you have stepped back in time.


Wine Country can provide the luxury real estate options of your dreams—and right now, there's plenty of supply on the market to help you make those dreams come true.

Average time on the market hovers around two and a half months throughout Wine Country
Properties in Wine Country are selling relatively quickly, with properties sitting on the market for around two and a half months before selling. Sellers have little trouble finding buyers for their property, and they're interested in selling their properties for top value.


If you're looking for a luxury property in Wine Country, you shouldn't count on it being on the market for long. You may want to move to make a purchase sooner rather than later if you've found your dream property. At the same time, as more properties continue to go on the market, interested buyers may have the opportunity to find the property of their dreams more easily.

Napa Valley remains more affordable than luxury homes in San Francisco Bay and the surrounding area
Many people in the San Francisco Bay Area have struggled with rising costs over the past several years. And many of them are choosing to move to Napa Valley to find estates that better fit their needs—even within the same price range.


Properties within Wine Country often offer much better value overall than San Francisco properties. Wine Country also has a more laid-back lifestyle, more personal space, and a better quality of life. Meanwhile, Wine Country remains close to the Bay Area — it's just 50 miles northeast of San Francisco.

If you're interested in buying, now might be the time
The market is still working in sellers' favor throughout much of Wine Country. However, several advantages may make it easier for buyers to jump into the market now:
There are plenty of properties available on the market. In Napa Valley, Sonoma, Calistoga, and more, you can still find properties with considerable acreage on the market. These options may be less available in the coming years, making it more difficult for buyers to find the luxurious properties they're looking for.



Interest rates

remain reasonable

. For buyers with good credit, it's fairly easy to make a home purchase. Interest rates, however, may continue to rise, which may make it more difficult to obtain reasonable pricing on luxury properties in the future.
Home prices continue to rise throughout much of Wine Country, and it seems unlikely that they'll settle any time soon. As a result, buyers who are interested in relocating to the area—whether as a permanent move or as a second or third property—may find that it's much more practical to make a move now than it is to wait and see what happens on the market. The real estate bubble seems unlikely to burst any time soon, particularly as more people continue to look to Wine Country for less expensive, more luxurious property options.

Many homes in the area are sold for over the asking price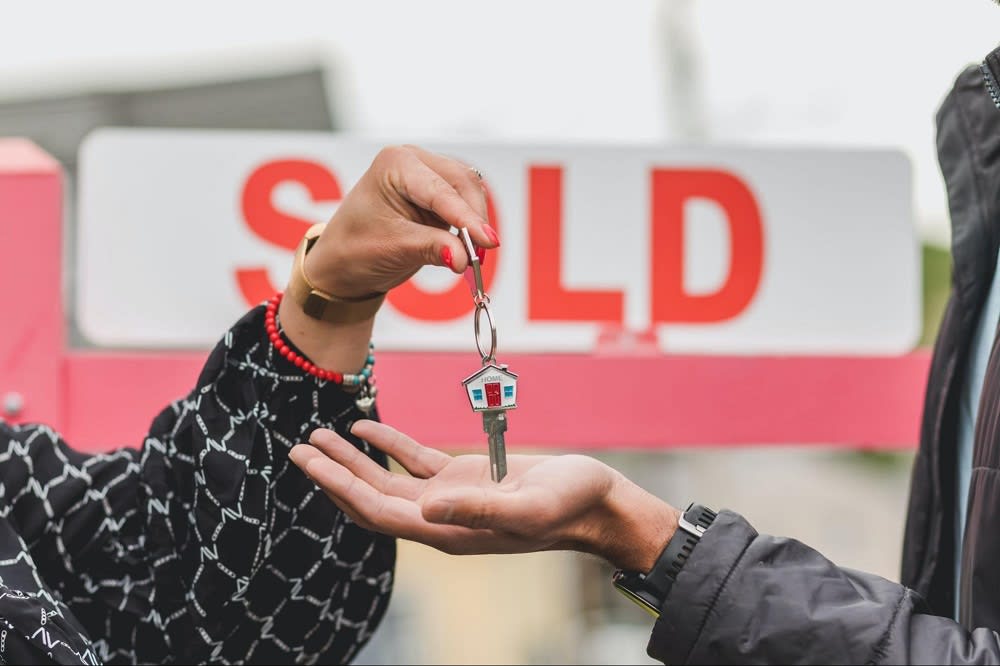 As with homes across the nation, homes in Wine Country are selling for top dollar. Buyers often end up in bidding wars, where they must offer above the asking price to get a seller to consider their offer.
Interested buyers must factor the likelihood of going over the asking price into their budgets and plans when they start considering the Wine Country home of their dreams. Houses may also sell fast once they see interest in the market since many buyers know that they don't have time to wait around. If you're interested in a Wine Country property, you may need to move quickly to get the property while it's available.

The wine remains a top draw in Wine Country
The luxury properties in Wine Country alone pose a potent draw as buyers move to the area. However, many of the people interested in moving here are interested for obvious reasons: the wine. In addition to existing vineyards, Wine Country is filled with properties that offer plantable land.


The current market supports buyers interested in making property purchases that will allow them to grow their own vineyards. Prime locations in Napa Valley may be worth hundreds of thousands of dollars per acre. In the outlying areas of Napa County, you'll find more affordable plots of plantable land, where interested buyers can start their own vineyards from the ground up. Often, the acreage serves as a potent draw for those who are looking to escape the overcrowded Bay Area and have some breathing room on property of their own.
Are you interested in a luxury home in Wine Country?
With the real estate market booming in Wine Country and no apparent end to the trend in sight, now is the time to start looking for the luxury property of your dreams. If you're ready to move to Wine Country, CA, real estate agent Peter Colbert has you covered. Contact us today to learn more about available homes on the Wine Country market so that we can help you find the home of your dreams.